Sebastian Waldejer, musician
Aslaug Strandenæs at prayer
Mark Ravenhill, playwright and actor
Kristin "Billy" Benjaminsen and Henriette Prytz at the public toilet downtown Stavanger.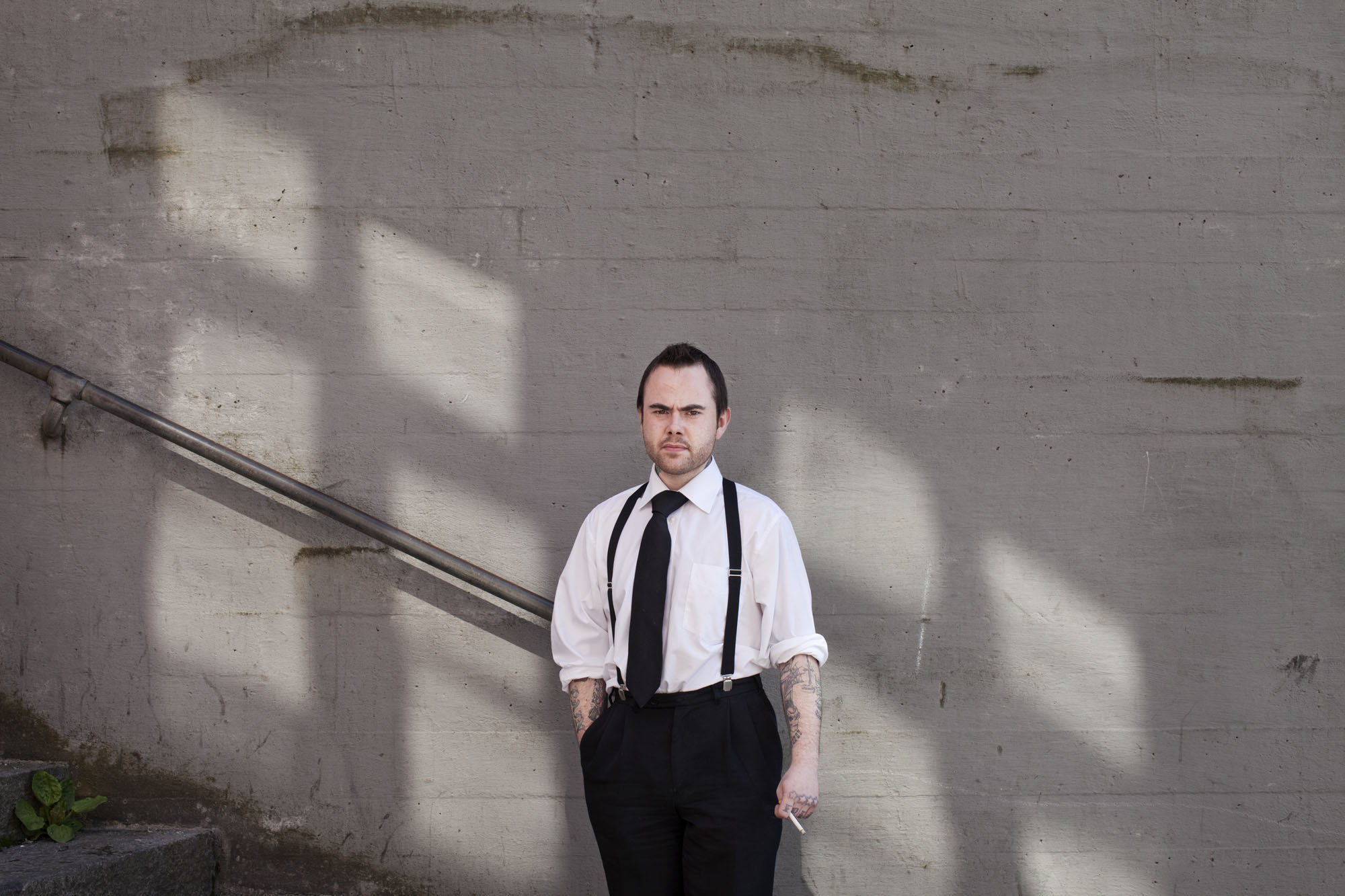 Remi Huseby, the first leader of Norwegian Defence League (NDL)
Kristoffer "Kira" is about to meet his friends in downtown Stavanger.
Adrian had a hard upbringing in a small town south of Stavanger. – I was in the care of a local council that didn't do its job. I've been diagnosed since I was four. I have been to the district psychiatric centre, at the mental health clinic for children and adolescents, everything. I have tried everything the state thinks I need to function, but it doesn't work.
Peter was placed in foster care by the child protective services when he was 4 months old. His mother was still suffering from a long struggle with drugs. Peter was 11 years old the next time he met her. – The child protective services are rotten. They wanted to guard me from my mother. I have never had the opportunity to contact her, he says.
Marita Frafjord is trainee at Fokus, en education center for those conscripted for military service, and people working for the Norwegian Armed Forces. She has to wear uniform at work, has a room in the camp. In the weekends, she drives home to the farm.
Ziauden after a morning swim.
Sebastian Waldejer, musician
Haci Mutlu, cirkus worker
Terje Brofos, alias Pushwagner, artist
Randi Tytingvåg, musician
Rolf K. Pahle Bowitz, catholic priest